Join our excellent cast of PAST MASTER ritualists exemplify the Second Degree of Masonry at the historic Masonic Hall in Mendocino, CA. 
All Fellowcraft and Master Masons are cordially invited to attend!
Following the Degree, we will assemble at Tunzi Ranch for a BBQ ($25 each). Many will also be camping at Tunzi Ranch during the weekend. Breakfast will be available both Saturday and Sunday mornings for $15 per person.
Tunzi Ranch Directions:
From Mendocino take Hwy 1 south.
Cross the Big River
¼ mile after Big River, turn Right on Comptche Ukiah Road
Follow road for just over 9 miles
Tunzi Ranch is on the left shortly after exiting the redwood forest. You will see the Tunzi Bungalow on your left. The dirt road on the left (on a right hand bend) is the entrance. Follow the road to the campsite (about a half mile)
If you come to Albion Ridge Road on your right you have overshot by a bit more than a mile.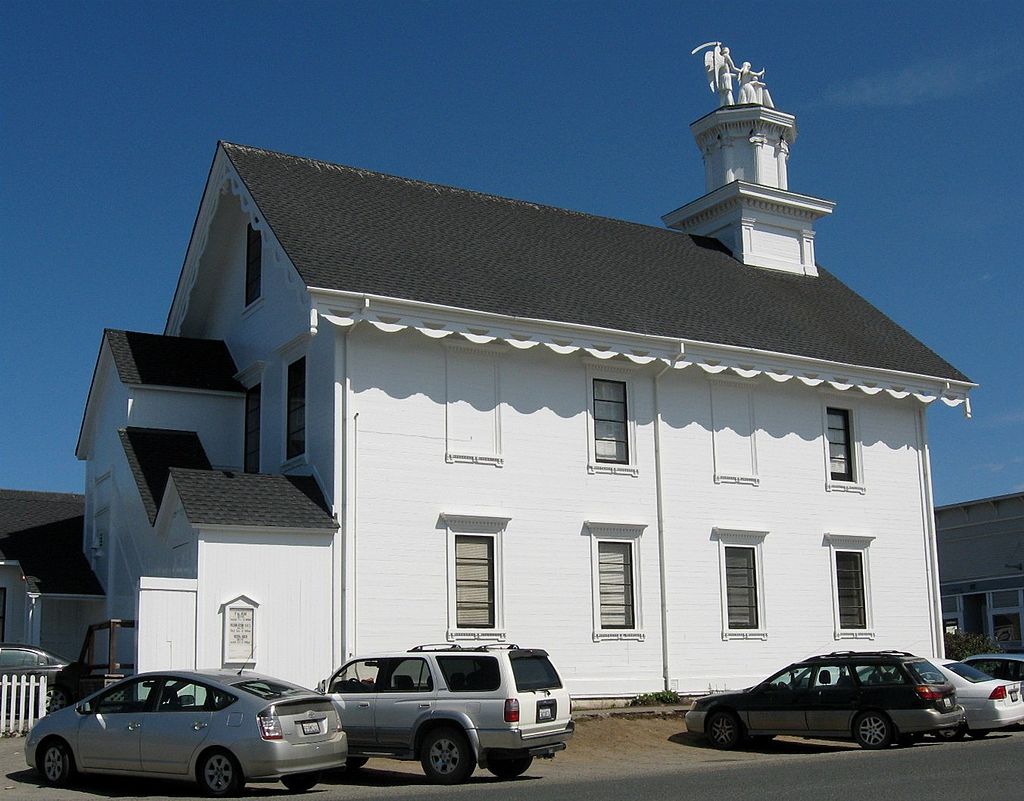 FROM WIKIPEDIA:
The lodge was built beginning in 1866 of local redwood by Eric Albertson and John Gschwend, but not completed until after 1880. Eric Albertson, who was the first worshipful master of Mendocino Lodge No. 179, also crafted from a single redwood trunk the unique sculpture of Time and the Maiden which adorns the top of the hall's cupola. Also known as Father Time and the Virgin, the sculpture incorporates a book and a fallen column and has become a local landmark. While its exact symbolic meaning is shrouded in Masonic secrecy, one Mason has interpreted its meaning as "Time, patience and perseverance will accomplish all things."
It has been used often as the location for movies and TV series such as Murder She Wrote (1984-1996) with Angela Lansbury and two episodes of The Fugitive (2001).